JUST SOME OF THE STEPS WE ARE TAKING
From the day we sat down at our first design meeting, we have always considered your safety.  Every new attraction is examined through that same lens.  Our operation in 2020 and beyond is no different.  We have made significant efforts to ensure that our guests are able to enjoy Ascent Aerial Park this year — here is some of what we are doing (more specific details below):
1.  Installing hand sanitizing stations throughout the park so that frequent disinfecting can occur.
2.  Making it easier to sign waivers on your own device or from home before you come.
3.  Implementing an employee wellness check before each shift.
4.  Disinfection of guest harnesses and helmets between each use.
5.  Staff will wear masks while inside and certain staff will wear masks when prolonged physical distancing not possible while outside.
WHAT YOU CAN DO TO HELP US
You can play a big role in our success and in keeping you and our staff healthy.  Please be patient with us during your visit.  Wear fitted durable gloves or wash and sanitize your hands often.  Bring your own gloves or some can be purchased at Ascent at our cost of $3 per pair and should last for multiple climbs.
 Please bring your mask and wear it while you are inside our building.  Masks are required by Order of the Medical Officer Health for Grey-Bruce.
Complete our liability waiver before arriving to Ascent – click the Waiver widget at the bottom of your screen.
If, in the last 14 days, you have experienced a fever, a new cough, difficulty breathing, or just returned to Canada…. please self isolate and call Public Health 1 (866) 797-0000.  Please do not visit Ascent.
aerial attractions
A number of specific procedures are in place to help prevent transmission of COVID-19.  Hand sanitizer dispensers will be located on each level and near every attraction; disinfection of hands should be done before and after each one.  The use of proper gloves will be encouraged – bring your own, or purchase a pair from us at our cost for $3.
Harnesses will be disinfected between use through use of UV-C light technology which helps to neutralizes pathogens.  Helmets will be sprayed with alcohol and then rinsed with water.
GROUND ATTRACTIONS
Axcent Axe Throwing – All axes will be wiped down between use and our groups are limited to 4 people.  Hand sanitizer dispensers will be available.
Sand Seekers Gem and Fossil Mining – The water used in the sluice is treated similar to pool water to help kill pathogens and sanitizer dispensers will be close by.  Use will be limited to help encourage physical distancing.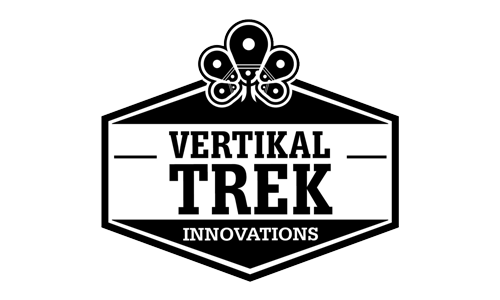 Vertikal Trek Innovations – Continuous Belay System
The vertical trek innovations system ensures the safety of more than 4 million people per year through diverse kinds of adventure parks.  This system allows users to move about on the courses without ever having to detach themselves.  It is a passive safety system, classified in category E (best possible classification in safety systems).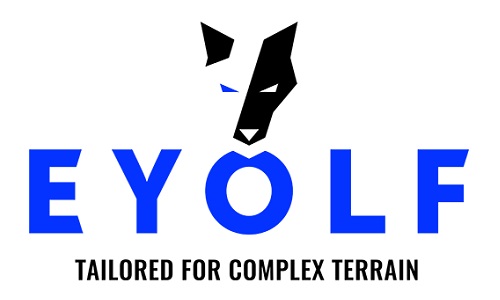 EYOLF
EYOLF's adventure gear has been designed with and for the adventure industry. As Aerial Parks, Ziplines and Ropes Courses generally see heavy traffic we use the same industrial grade webbing and auto-gripping buckles as we do in our professional rope access and tactical lines as these materials have proven to stand the test of time and are geared to heavy use. This results in a lasting product giving you peace of mind. Our advantage is the ability to customize our products to your specific needs wherever possible. Contact us about the options.
QUICKjump Free-Fall Device
The QUICKjump family of free fall devices were designed as a natural extension of our patented magnetic braking technology, allowing a jumper a thrilling free fall before softly catching them and lowering them to the ground. They give riders the sensation of a real free fall, and it makes a QUICKjump the perfect addition to a ropes course or any outdoor attraction that wants to add a real 'wow' factor.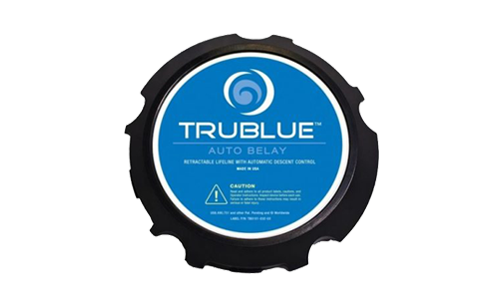 TRUBLUE Auto-Belay
The TRUBLUE Auto Belay was the first of its kind and it remains the best auto belay for your climbing gym, indoor climbing wall, fun climb, recreation center, training center – anywhere that fall protection is needed.