Get the best value for an exciting season of fun!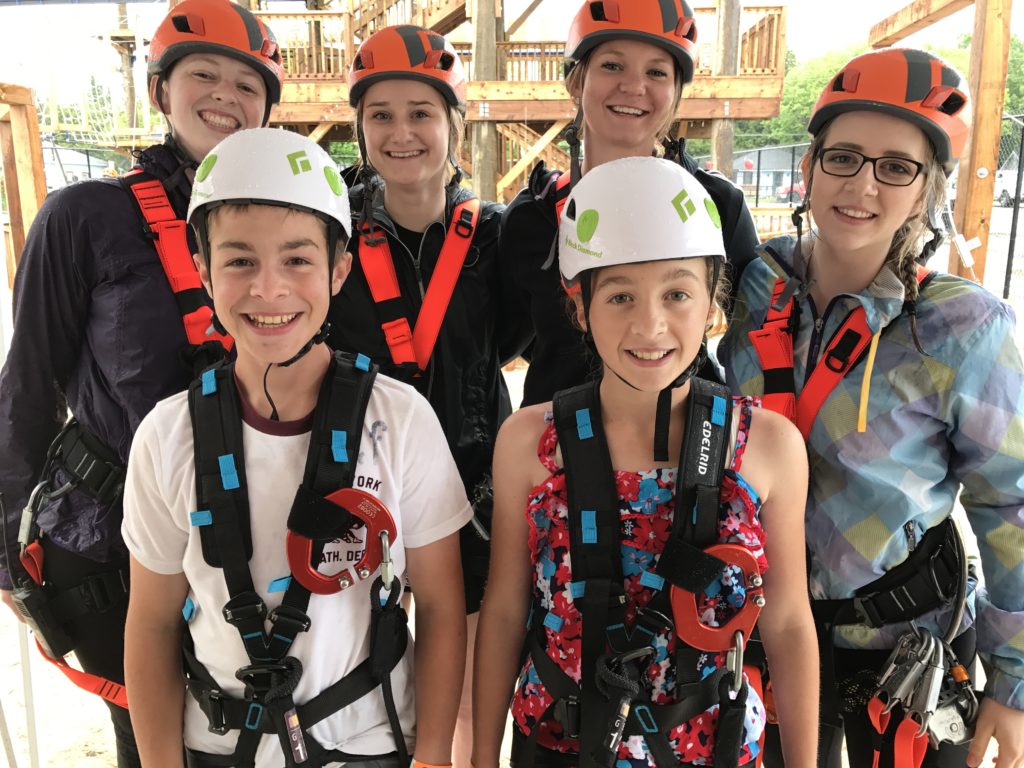 At Ascent Aerial Park, our day passes are your best value for individual visitors for single visits, and they include all our aerial attractions! This pass allows re-entry for the same day the pass is initially used. Here are all the activities you have access to with one of our day passes:
The Ropes Course—Minimum reach height is 6 ft 2 in. (or 187 cm.) Those six years of age and older who cannot reach 6′ 2" may participate as long as they are accompanied by someone who is at least 14 and can meet the reach height requirement. Maximum weight for participants is 285 lbs. (or 129 kg.).
The Climbing Wall—Minimum weight for this activity is 22 lbs. (or 10 kg.) and the maximum weight is 285 lbs. (or 129 kg.).
The JUMP Experience—Minimum weight for this activity is 44 lbs. (or 20 kg.) and the maximum weight is 285 lbs. (or 129 kg.).
ZIP Coaster – Maximum weight is 247 lbs. and maximum height is 6' 2".
Before booking a ticket, please make sure you understand all participant requirements. Please note that admission to our park in Sauble Beach, Ontario is first come first serve – if the park is at capacity, we cannot admit more participants until more space opens up. Adverse weather can also affect our operations, so if there is a concern about the weather on the day in question, we recommend purchasing tickets at the park to make sure weather conditions will not impact your visit.
We do not offer refunds. You can also purchase a day group pass, which admits two adults and two children for a day of fun and adventure. Contact us if you have any questions!