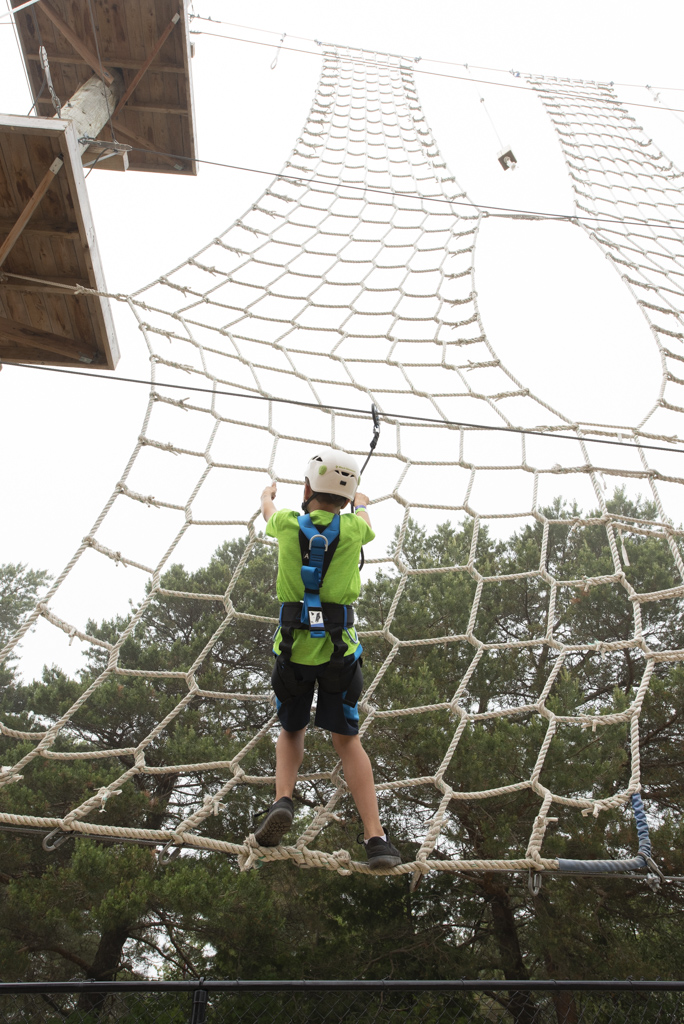 Ropes Course
The Ropes Course is the center piece of Ascent Aerial Park.  It's a forty-foot monster, packed with thirty different obstacles on three levels.  We've kept things simple with easier elements on the lowest level.  It's a great place to get a feel for the course before progressing to the more challenging upper levels.  The higher you go the harder the obstacles get.  We've spent a lot of time ensuring that this course has something for everyone… but do you have what it takes to complete all thirty challenges?
Participant Requirements:
Minimum REACH Height – 6 feet or 183 cm 
Those 6 years of age and older but who cannot reach 6′ may participate provided they are accompanied by a someone 14 years of age or older who meet the reach height requirement
Maximum Weight – 285 lbs or 129 kg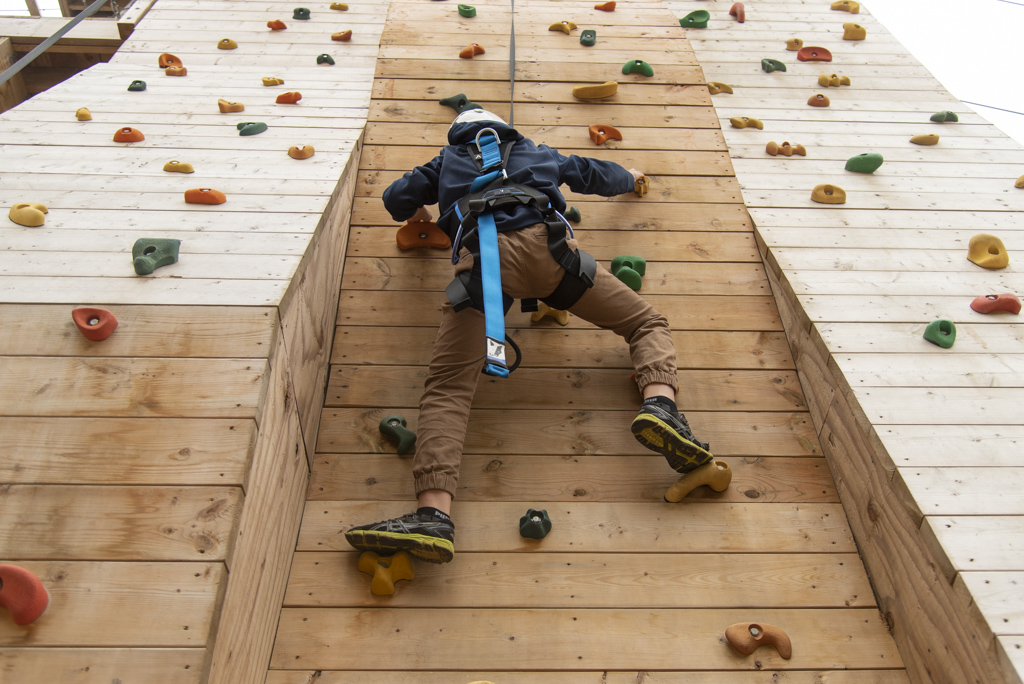 The Climbing Wall
We love climbing.  The problem is that things are pretty flat at the beach… or they were until the wall showed up.  With our beginner, intermediate, and advanced routes, we've got you covered regardless of skill level.  Don't forget to stop and enjoy the view from the top.  After all, you earned it!!
Participant Requirements:
Minimum Weight – 22 lbs or 10 kg
Maximum Weight – 285 lbs or 129 kg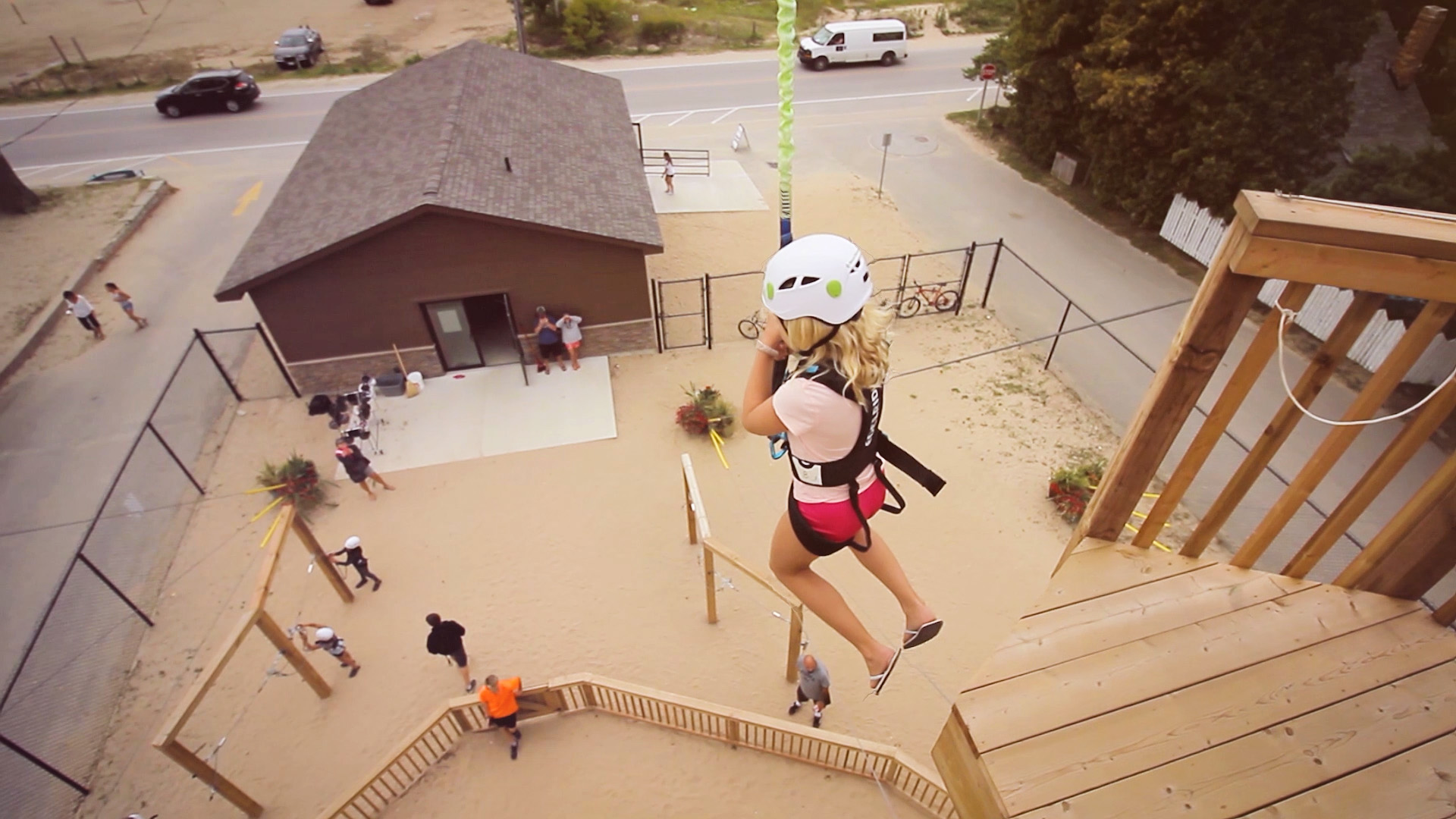 JUMP Experience
Our JUMP Experience is simple enough – climb to the top of the 40-foot tower, get clipped in, and jump.  Easy, right?  Well, let's see how you feel when you're looking over the edge, and your heart is racing.  It's an exhilarating and empowering feeling to have completed our JUMP.  Highly Recommended!!!
Participant Requirements:
Minimum Weight – 44 lbs or 20 kg
Maximum Weight – 285 lbs or 129 kg
Similar Services We Offer: