2023 Summer Jobs – CLOSED
HIRING FOR 2023 IS NOW CLOSED
We are looking for confident, active, and personable individuals who are comfortable working at heights, enjoy a challenge and able to encourage guests to push their personal boundaries! Standard CPR and first aid an asset.

As part of our Park Staff team (15+) you will explain our attractions to guests. Help guests get equipped for their adventure. Supervise ropes course, and provides rescues and first aid as needed. Promote base camp activities, and interact with guests to enhance their experience. All training provided.
We are also seeking qualified and experienced individuals for our leadership team.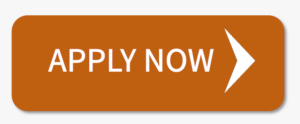 To apply click the APPLY button to submit an online application OR click HERE to email us a cover letter and resume!
Why work at Ascent?
We pay MORE than Minimum Wage
End of Season Performance BONUS
Employee Referral BONUS
Resume Building with our SKILLS Program
25% off food at all Sauble Eats restaurants
25% off on any Ascent Retail
15% off at Jack n Jills
FREE Park Admission on your days off
Staff Appreciation Events